Google Adword Service  
Google Ads service in Jodhpur 2019: Knock… Knock… Are you searching best digital marketing company in Jodhpur or Google Ads service in Jodhpur (its paid service) city? Then this is your right stop because Zengvotech provides you customized Google Adword service according to a client's business model with a tangible impact on your bottom line and ensure exceptional returns. Call today for more detail +91-9588208746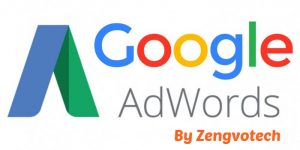 Creating a pay per click campaign on Facebook Ads, Google AdWords or Bing is actually as simple as filling a form. However, setting up a PPC campaign is not enough. Most users end up feeling irritated trying to handle the. The first common reason is that users do not have enough time to dedicate to managing their Pay Per Click (PPC) campaigns. Secondly, they realize that to accurately manage a PPC campaign there is a requirement of a level of focus on the dynamics of online advertising that purely comes from experience.
What is Google Adword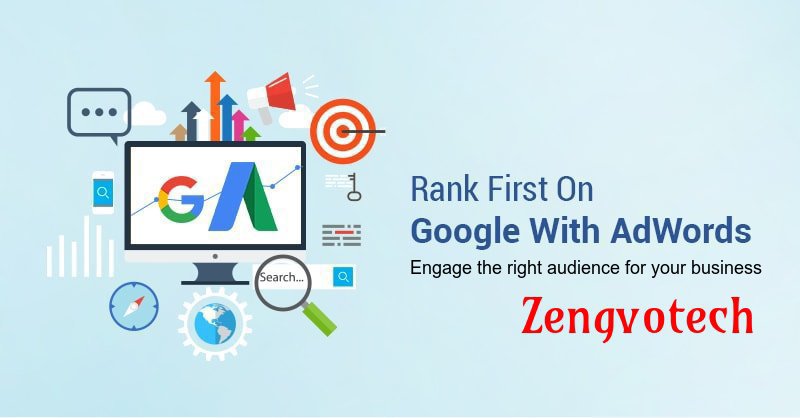 Google Ads (previously Google AdWords, before July 24, 2018) is an online advertising platform developed by Google, where advertisers pay to display brief advertisements, service offerings, product listings, video content and generate mobile application installs within the Google ad network to web users. Google Ads' system is based partly on cookies and partly on keywords determined by advertisers. Google uses these characteristics to place advertising copy on pages where they think it might be relevant.
Advertisers pay when users divert their browsing to click on the advertising copy. Partner websites receive a portion of the generated income. In short Google AdWords is an online advertising service developed by Google to help marketers reach their customers instantly.
When someone searches on Google for a particular term, say 'best digital marketing company in Delhi' then Google would throw a paid list of searches for you like this.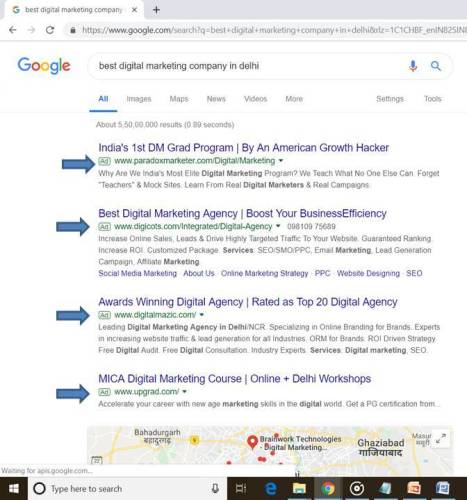 How did Google know which ads to display?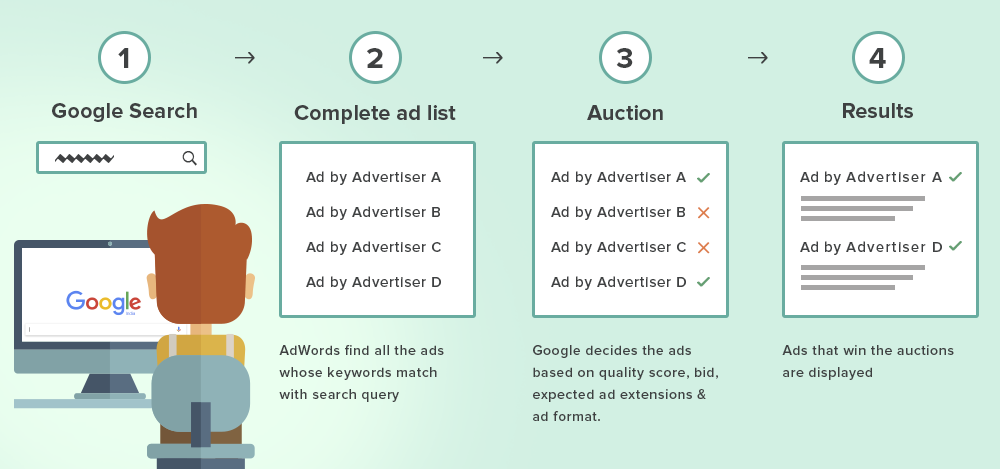 By this process the targeted customer can search his or her product or service frequently.
Goal & Type of ads in Google AdWords
Now, let us look at each of these ad types in detail.
A) Search ads
Like my institute example earlier, when a user searches for something on Google, the list of ads that appear above the organic listing are called search ads.  For example, when a user searches for "best digital marketing institute in Delhi", the search results will look something like this.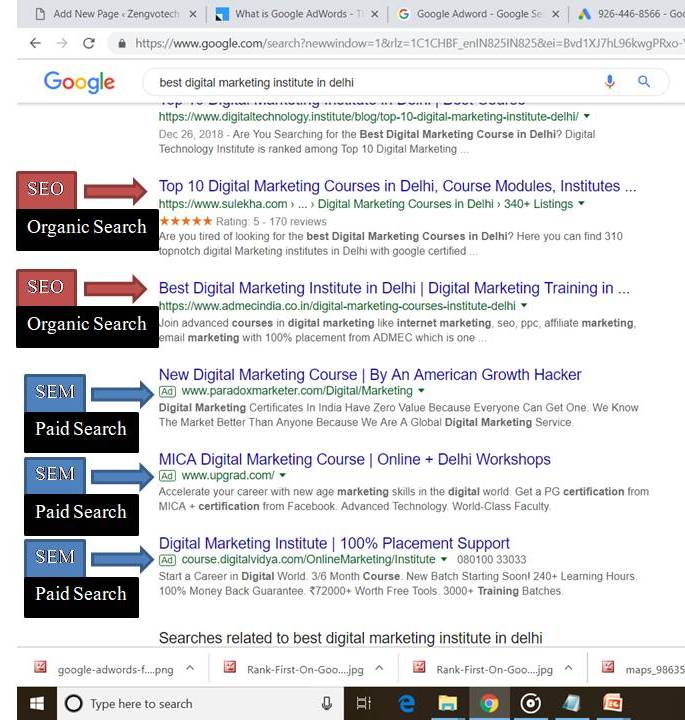 B) Display ads
Have you ever noticed them? While you are reading a post or viewing a video on some random website, you see ads in a lot of different places on the page, and in different dimensions. These are display ads.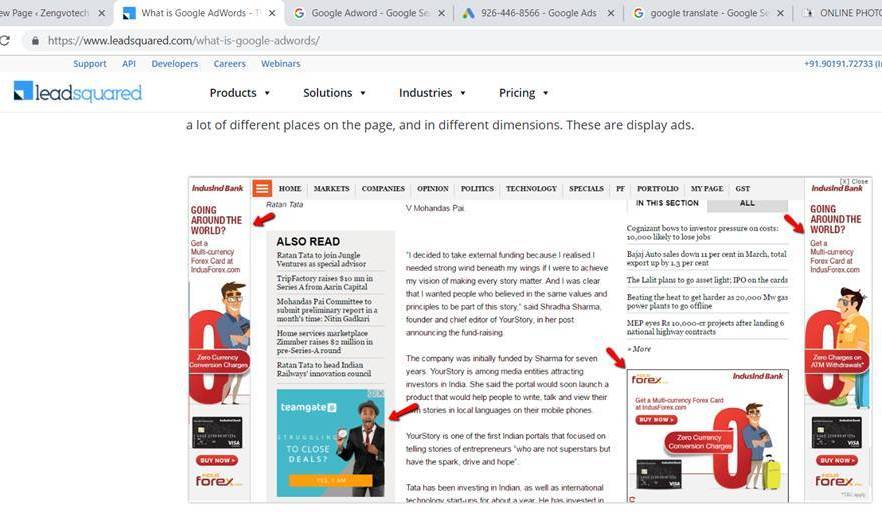 C) Shopping ads
If you are a retailer, this campaign type would make more sense for you. This ad type boosts traffic to your website and helps in generating quality leads as well as increasing your conversions. This is how shopping ads would appear on the search network.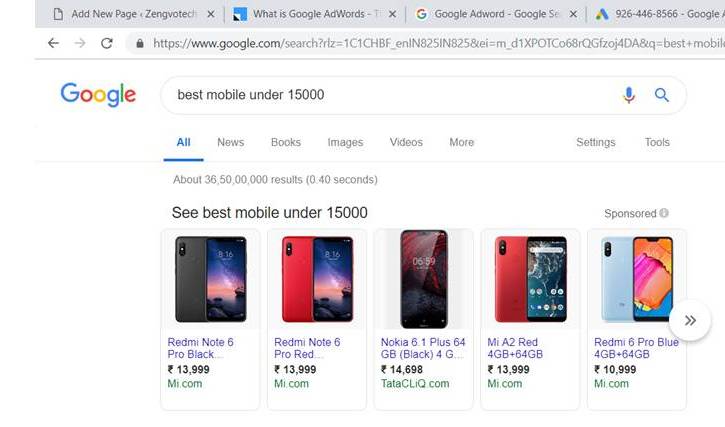 D) Video ads
This ad type lets advertisers run video ads on YouTube and other Google Display Networks.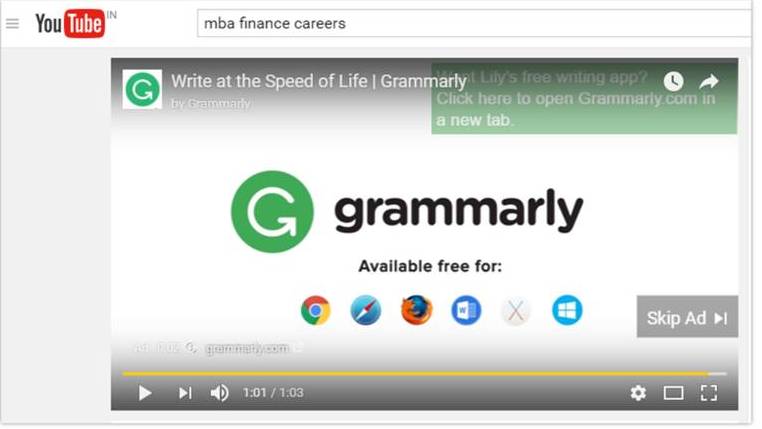 Conclusion:
So, now you know what Google AdWords is, and the types of ads that are available for you to run.
As we all know in today's time Google Adword service  plays a vital role in enhancing the market reputation of a company & Zengvotech (provide best Google Adword service in Jodhpur) is a young, pure, result oriented & dynamic venture in digital marketing arena focuses on connecting brands with customers.
It is one of the best digital marketing companies in Rajasthan located in Jodhpur in terms of client satisfaction & we assists businesses in staying ahead and helps brands in grabbing an edge over the whole thing to fetch renowned clients in a very short period of time.
Zengvotech (provide best Google Adword service in Jodhpur) offers niche and interactive marketing to increase profitability & ROI with complete range of service.
For enhancing your business the foremost thing that one should make sure is to hire a Zengvotech (provides best Google Ads service in Jodhpur) in Rajasthan that will not only boost your company's sales but also makes your online presence more visible so If you require any further information, feel free to contact me. We look forward to a successful working relationship in the future.